San Diego Special Events
Whether you're planning the wedding you've been dreaming about, a quinceañera for your little girl, an elegant gala, or a debutante ball, our team has the skill and the expertise to execute your event flawlessly, and will certainly make your event unforgettable. We feature 12,000 square feet of customizable space to accommodate groups from 20 to 400 people, so no matter what the event, we are sure to have a space to fit your needs.
Imagine a fairy-tale wedding set up with china, crystal, candlelight, flowers, and twinkling white lights in our Connections Ballroom, complete with a sunset ceremony outside on our pool terrace. Our expert catering team will work side-by-side with you from the moment you first visit the hotel, through saying good-bye to the last guest.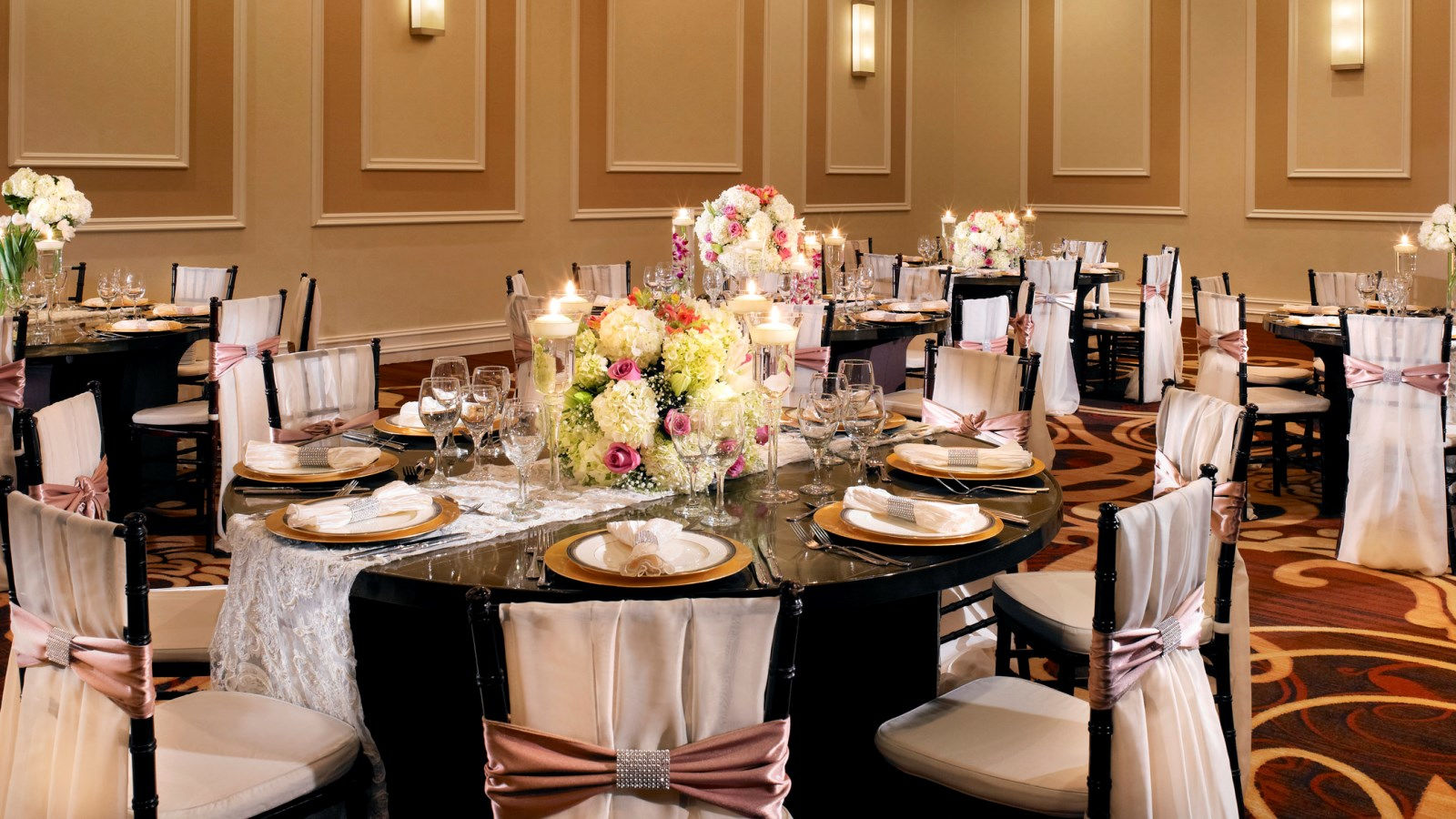 A quinceañera is one of the most important days of your daughter's young life, so celebrate with style and excitement at the Sheraton Mission Valley. Experienced special event planners will assist you with every important detail, from customizing décor and floral selections, to consulting with outside vendors, and adding the finishing touches. We want you to enjoy everything from the planning to the final celebration day.
Galas
Our hotel features 12,000 square feet of highly flexible and customizable meeting and event space to accommodate groups from 20 to 400 people. Our dedicated team will help design your perfect gala. From the arrival experience to check-in our dedicated team will walk through every detail of the evening with you.
Debutante

Today, a young woman's success is measured by her character, up-standing qualities, her determination, and her taste. She creates her own sense of social worth by her intelligence, refinement and actions. As these young ladies enter adulthood, the Sheraton Mission Valley is here to help them celebrate their accomplishments in an elegant and unforgettable fashion.