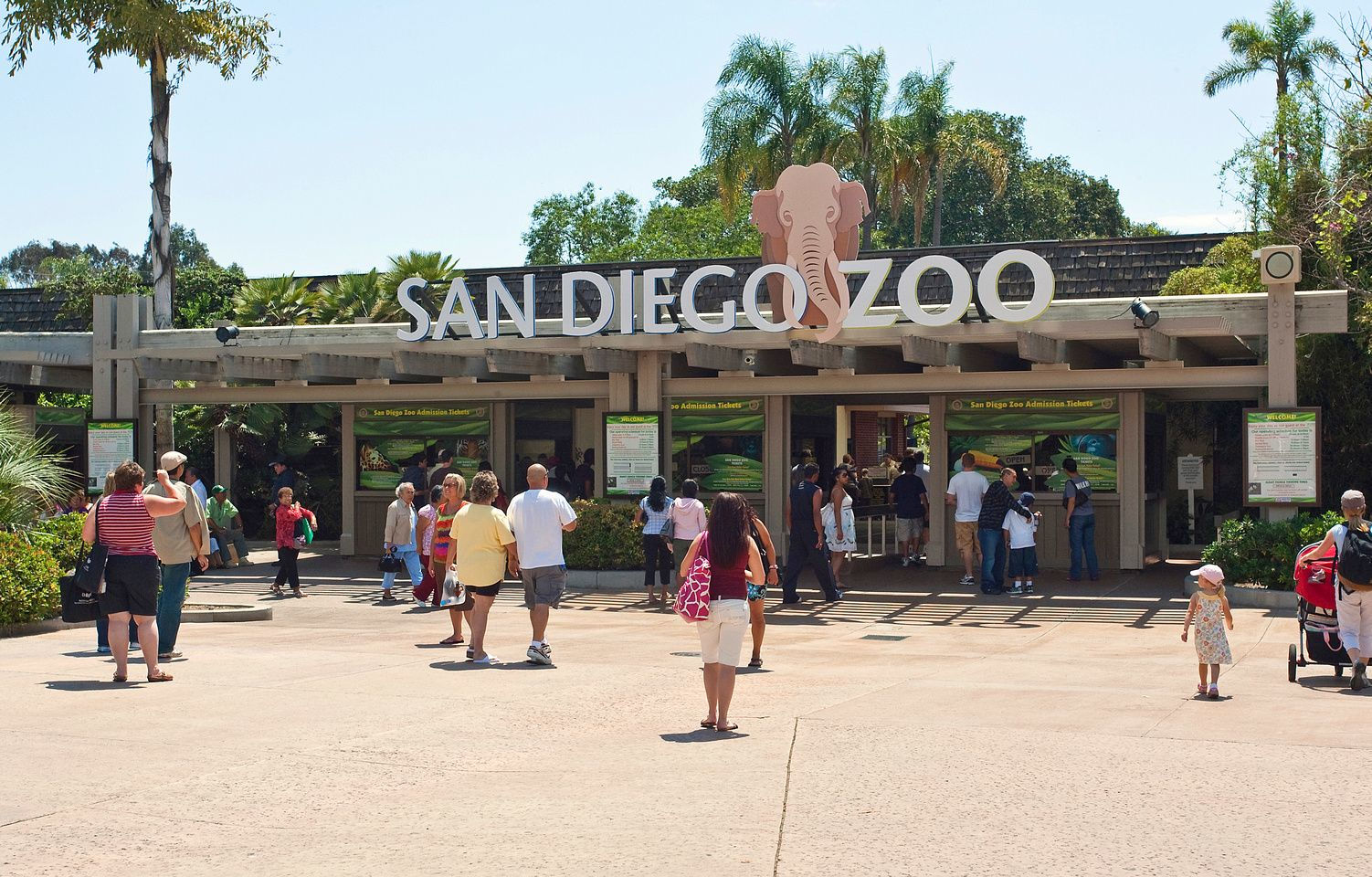 The Sheraton Mission Valley is a San Diego Zoo hotel, located just a few miles from this world-renowned zoo. The San Diego Zoo is located adjacent to downtown San Diego in Balboa Park, and houses over 4,000 animals from more than 800 species from forests and jungles of the world across 100 acres of exhibits. It is viewed in several ways, first and foremost by walking along pathways, into aviaries, and through bioclimatic zones. There is a 35-minute Guided Bus Tour that gives a good overview of the Zoo, along with an Express Bus that stops at several locations to assist guests in accessing different areas.
Visit the famous San Diego Zoo with a guided bus tour or the overhead gondola lift, Skyfari. There are an array of exhibits from African rain forest, tundra in the summer months or the Arctic Taiga. The amazing San Diego weather is the perfect climate for the many plants and animals at the San Diego Zoo. The zoo features an arboretum with very rare plants that feature over 40 varieties of bamboo for the pandas and a variety of eucalyptus trees for the koalas.
The San Diego Zoo also operates the San Diego Zoo Safari Park, that provides a hands-on and active safari experience where all of the animals roam free in a 1,800-acre reserve. There are a variety of safari expeditions by caravan truck, tram, zip-line, segway and more. Explore walking trails that showcase beautiful vistas and endangered species.
Opened in 2005, the Monkey Yard is a must see at the San Diego Zoo. The Monkey Yard has mangabeys, mandrills, and guenons. There are smaller exhibits with reptiles and amphibians.